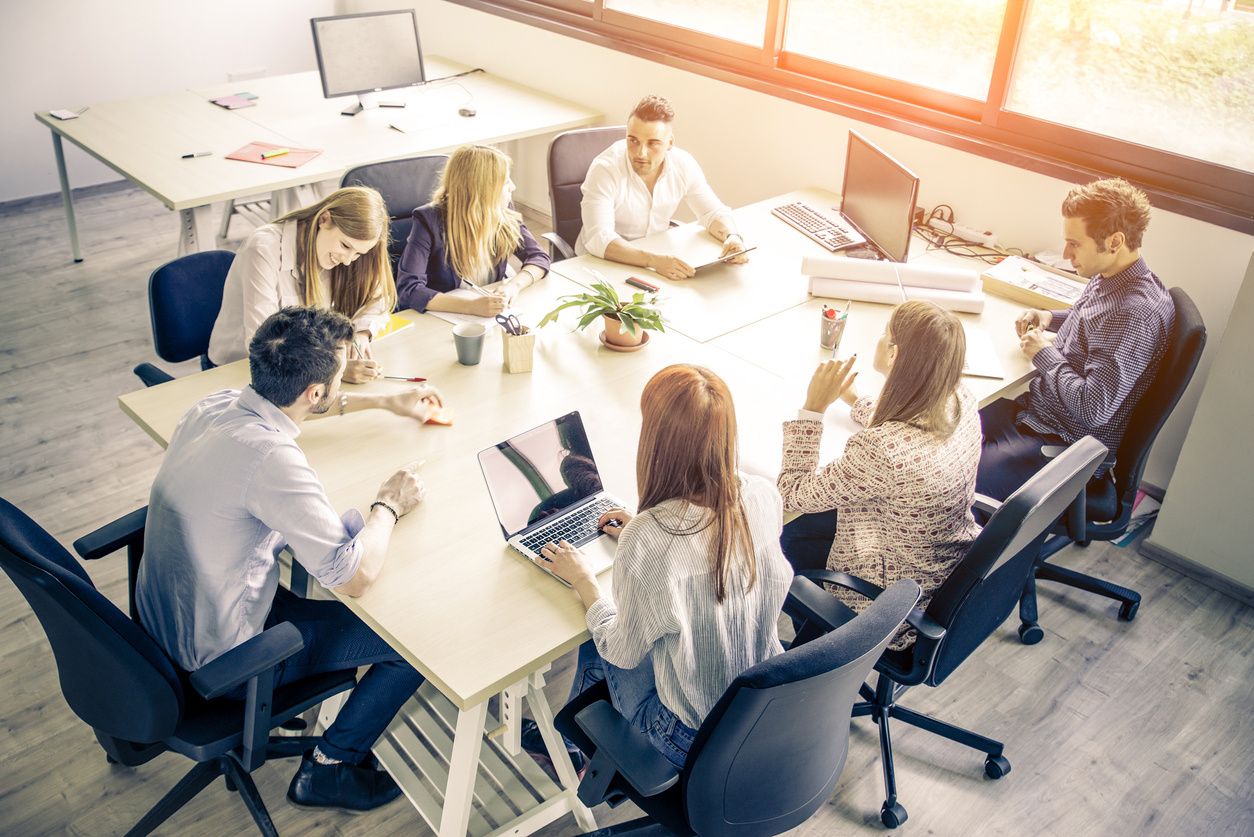 As the national political spotlight continues to shine on unfortunate violent incidents in the United States and around the world, employers must now work harder than ever to ensure the continued safety and wellbeing of their staff.

According to the National Safety Council, while roadway incidents are the leading cause of death for workers overall, violence is the third leading cause for healthcare workers and employees in professional and business services (see Injury Facts).
Understand the Types of Workplace Violence
There are four general types of workplace violence, according to the Centers for Disease Control and Prevention:
Type 1: Violence perpetrated by unassociated people, usually for reasons like robbery
Type 2: Violence perpetrated by customers/clients/patients against employees
Type 3: Violence perpetrated by co-workers on each other
Type 4: Violence perpetrated by people associated with the workplace by a personal relationship and employee (often, domestic abuse)
Types 1 and 2 make up most workplace violence in the United States overall, while types 3 and 4 disproportionately affect female workers. Active shooter threats are generally understood to be the most dangerous situations.
As a basic form of active shooter safety and prevention, the Federal Bureau of Investigation (FBI) produced an instructional video that they recommend all employers share with their employees. The video, called "Run. Hide. Fight. – Surviving an Active Shooter Event," explains each step of response and emphasizes that personally addressing the shooter should be an absolute last resort. Although nobody wants to consider an incident like this, it's important to be prepared to deal with a worst case scenario, should it ever occur.
Understand the Causes of Workplace Violence
According to the National Safety Council, there are a variety of behavioral warning signs that employers should note. These signs include: excessive alcohol/drug use, unexplained absenteeism, depression, resistance to change, violation of company policies, emotional responses to criticism, and paranoia. If employers notice these types of behaviors in employees, it's important to carefully address them and be sure that potential issues don't escalate into crisis situations. Consider offering paid-time off, counseling services, or other mental health resources as a company-wide policy.
Understand How to Prevent Workplace Violence
The ALICE Training Institute gives a good starting point for employers aiming to determine policy and conflict resolution procedures before any of the causes of workplace violence can take root. ALICE (which stands for Alert, Lockdown, Inform, Counter, Evacuate) provides the following list:
Create a harassment prevention policy which includes input from all levels and distribute it widely.
Diffuse tensions between co-workers by holding regular meetings and encouraging open communication.
Prepare an Emergency Response Plan and provide training for staff based on that plan.
Establish a "zero tolerance" code of conduct.
Teach employees to value diversity.
Resolve conflicts between employees quickly.
Create an expectation of mutual respect by assigning all employees meaningful work.
Define unacceptable acts (of physical and verbal abuse) under your code of conduct ad the consequences of violating the code.
Ensure the confidentiality of all code of conduct reports.
Minimize the amount of assets available at the workplace location to prevent robbery and /or use electronic pay systems.
Taking an active approach to preventing violent situations in the workplace is extremely important. Your team's safety should always be of the highest priority. To ensure peace of mind beyond preventative measures, it may be wise to consider investing in an insurance policy that protects you, your employees, and your organization from potential threats.
Active Threat Solutions (A.T.S.), a new insurance program offered by Commonwealth Insurance Advantage, provides remote or on-site training, immediate hotline assistance, and additional, qualified personnel assistance if a violent incident were to occur. This new program is a third-party liability coverage for lawsuits, on-site disaster assistance and counseling services, in conjunction with services provided by an industry-leading crisis management solutions company.
A.T.S. is unique in today's marketplace – providing essential coverage to small and mid-sized businesses, municipal operations, education providers, and many others. To learn more about how your business can benefit from the Active Threat Solutions program, visit our website, or email us at ATS@commonwealthinsure.com.