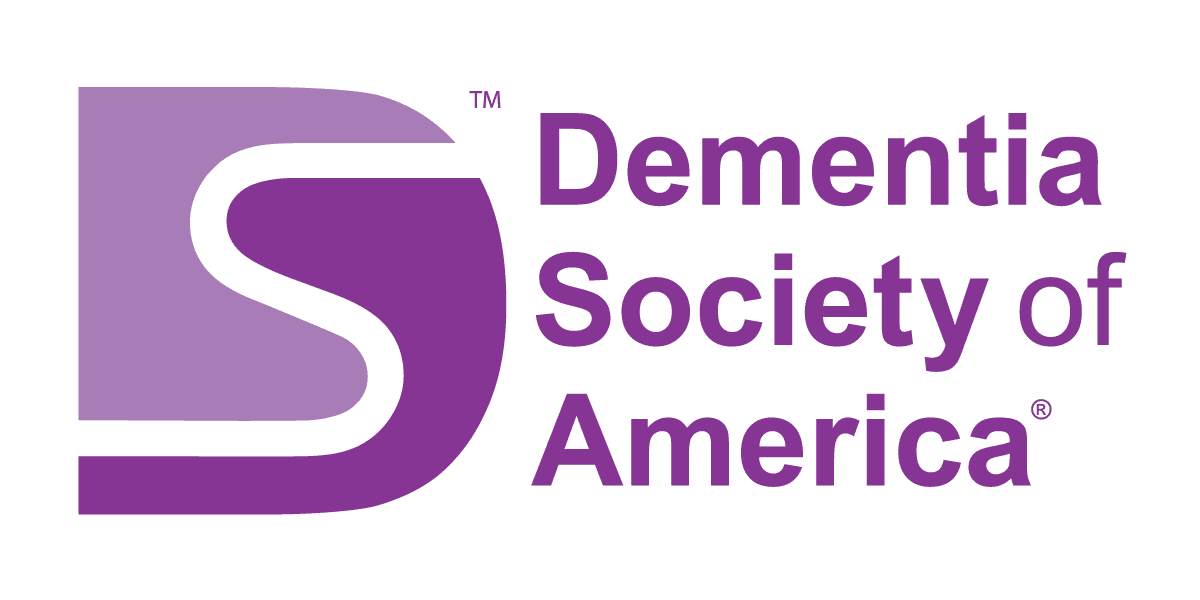 Commonwealth Insurance Advantage has a special place in our hearts for the Dementia Society of America®. Check out our article on the Step2Raise Dementia & Brain Health Awareness challenge and Commonwealth's philanthropic arm here.
Recently, Commonwealth Insights sat down with Kevin Jameson, head of the Dementia Society of America (DSA) to discuss the organization's outreach efforts and how we can all get involved and informed.
Q: What is your role with DSA?
Jameson: I hold a lot of titles, I'm the President and also founder. That said, it's important to know that the leadership team is comprised of all volunteers, including me, and no one takes a paycheck from the organization doing what we do.
Q: What are the current awareness initiatives that DSA is working on?
Jameson: Step2Raise® is national "walk-a-thon" to raise awareness each year that uses your fitness tracker to log your steps wherever you walk, and it and runs every Mother's Day Weekend to Father's Day. Then, the rest of the year we do any number of outbound things. We have a monthly e-news, an active social media, and place blurbs on search engines like Google to promote ourselves and our activities, like: education; life-enrichment programs, and recognition for caregivers and innovators.  In general, through all of those media streams, we end up getting inquiries, which we handle on a daily basis, 24/7 if need be, from all over the United States and Canada.
Q: Regarding education, are those efforts directed toward providers as well or mainly the public?
Jameson: We don't specifically focus on doctors, but the public lacks a lot of basic information.
Q: How does fundraising work for the DSA?
Jameson: We try and put out into the world what we do and why we do it, and we're rewarded that way. We don't do a lot of outbound fundraising. Even Step2Raise, if it raises funds that's great, but that is not the point of the Challenge, we're really concerned with awareness.
Q: How can people get involved with the DSA?
Jameson: We have a lot of channels and social media is big. Interested people can also contact us through 1-800-DEMENTIA™ and we  will send them information, answer questions, help them find local resources or just help get a sense of what's next and how to prepare.
Q: What's the best thing people can do to prepare?
Jameson: Knowledge is key. The best thing to do is get informed, first by understanding what Dementia is and isn't. A lot of people think only of Alzheimer's disease, and although it a significant form of Dementia, it is only one form of Dementia. Our number one goal is to help people understand that Dementia is not a disease in and of itself, instead it is an umbrella of conditions, much like cancer is an umbrella encompassing many different types. The more you know the better you are able to create a thoughtful and meaningful care plan should there be a Dementia diagnosis of any kind.
Q: What can people do to lower their risk of dementia?
Jameson: The scientific community is working hard to better understand why and how Dementia begins, and if there are any ways to stop or significantly slow its progression. Much has been learned, but the brain, in all its complexity, is considered by some to be the last frontier of exploration.
Regardless, we do know some things that may help reduce your risks for neurodegenerative diseases and conditions under the umbrella of Dementia: be mindful of trauma to your head, as well as diet; obesity; smoking; excess alcohol; diabetes; heart disease; isolation; depression, and lack of creative stimulation. Yes, stay curious and interested in doing new things.
Dementia can affect people of many ages, from younger people (think of how football players, soldiers and others can sustain head injuries and concussions, which may increase one's risk for Dementia) to those in middle age, though the vast majority of those experiencing Dementia symptoms may begin to show outward signs of a cognitive challenge which affects one's Activities of Daily Living (ADLs) starting in their 60's and 70's.  Because many of those needing help with ADLs end up in living in community settings we reach out to care organizations through a program called Ginny Gives™.
Q: What does Ginny Gives do?
Jameson: We intuitively know, and the practical evidence is strong as well, that nonmedical therapies that stimulate various parts of the brain – not just the crossword puzzle section – can have a meaningful and positive impact on someone living with Dementia. Specifically, music has been shown to help "awaken" those that have been thought to be unreachable. Play a tune they know from their past and they might light up and sing along with every word! Ginny Gives is a small reimbursement "grant"  that brings music, the arts, movement and touch programs to those living with Dementia and their caregivers. It's available to most any nursing home, assisted living, or Continuous Care and Retirement Community that has a secure Dementia unit.
Learn more about the DSA here.