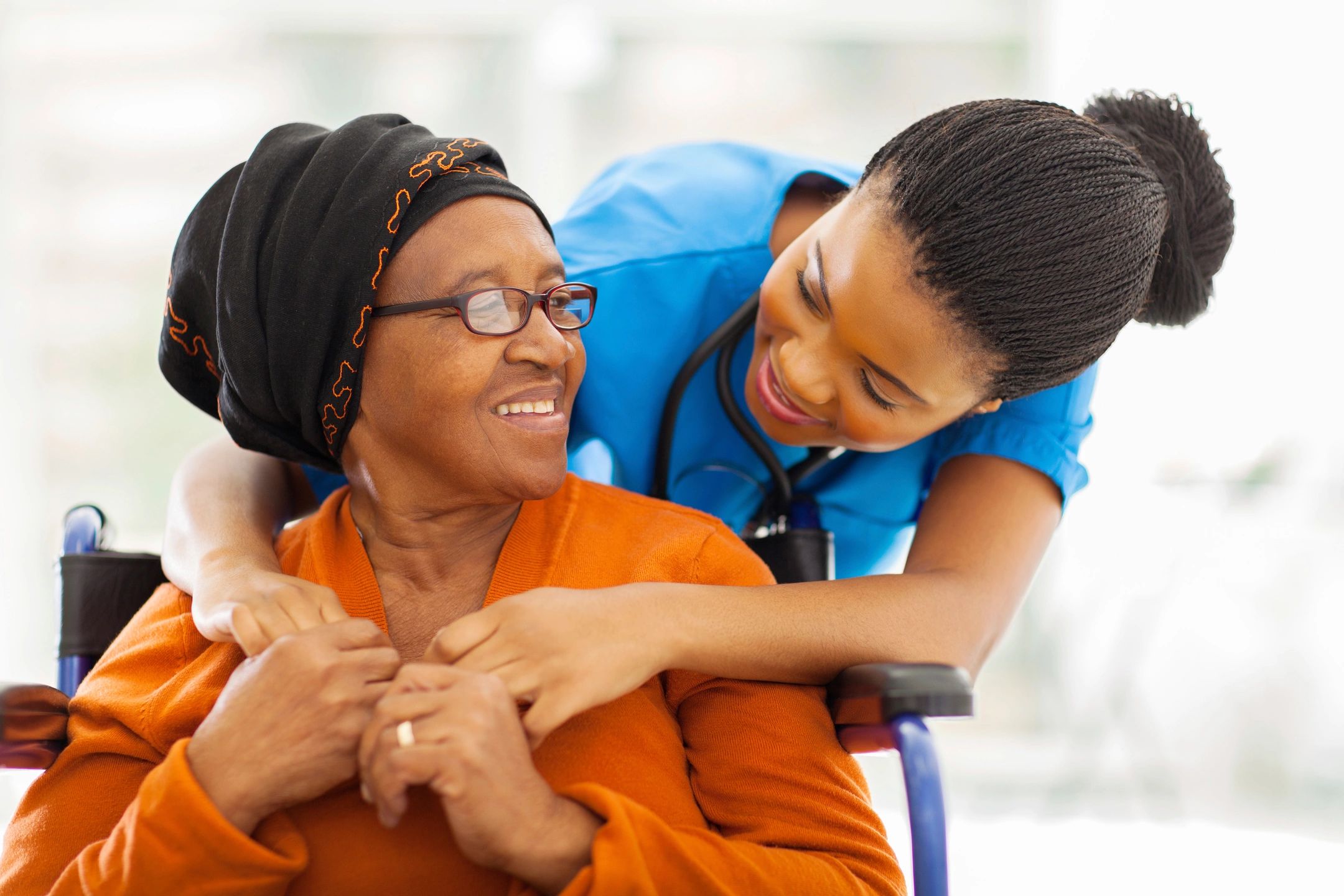 The world of reimbursement for elder care, and caregiving more generally, can be confusing, but with certain state programs, relatives and others close to an adult in need of help with daily life can be compensated for their work.
What is Consumer-Directed Care?
Consumer directed care programs provide services to chronically ill or physically disabled individuals who have a medical need for help with activities of daily living (ADLs) or skilled nursing services.
Medicaid calls these programs the "self-direction option."
Recipients have flexibility and freedom in choosing their caregivers.
Self-direction promotes personal choice and control over the delivery of waiver and state plan services, including who provides the services and how services are provided. For example, participants are afforded the decision-making authority to recruit, hire, train and supervise the individuals who furnish their services. The Center for Medicaid Services (CMS) calls this "employer authority." Participants may also have decision-making authority over how the Medicaid funds in a budget are spent. CMS refers to this as "budget authority."
What kind of services can caregivers provide under Consumer-Directed Care Programs?
Services can include any of the services provided by a personal care aide (home attendant), home health aide, or nurse.
These include ADLs like grooming, bathing and toileting, plus more technical tasks usually performed by nurses. These include: administration of medications, cleaning wounds, giving insulin injections, and oxygen therapy.
Who can be a caregiver under these programs?
According to Joanna Leefer, Senior Care Advisor, the caregiver does not necessarily have to have previous medical training if they are acting primarily as Personal Assistants (PAs). He/she can be a neighbor, a friend, or sometimes a family member.
Spouses are usually excluded, as are parents of a dependent child, but not always.
How do caregivers get paid?
A caregiver does not work for an agency, and is considered an "independent consultant" in New York's CDPAP program. As such, the state pays for the services, but the payment is delivered through a "fiscal intermediary," an entity that is contracted to provide services authorized by that county or managed care plan.
The pay is not especially high, sometimes just above minimum wage, but for friends and family who are or are planning to provide these services on an uncompensated basis, it can be significant. Overtime is also available in some cases.
Which states have Consumer-Directed Care Programs?
The Robert Wood Johnson Foundation awarded grants to develop "Self-Determination" programs in 19 States in the mid-1990s, with self-direction of Medicaid services being a crucial aspect of self-determination. These projects primarily evolved into Medicaid-funded programs under section 1915(c) of the Act, the home and community-based services waiver program. In 2010, the Affordable Care Act authorized section 1915(k) of the Act to offer self-directed services.
States have several options under their Medicaid State Plans and waivers for providing enrollees with the option to self-direct Medicaid services:
States also can steer availability to only parts of the state considered in need. You should contact your local Department of Health of Medicaid in order to assess your options.
How do I apply?
Before a person can receive services, his or her doctor must send a completed Physician's Order for Services to the local social services district, which then completes a social and nursing assessment. A nurse assessor then determines whether the recipient can appropriately participate, and recommends the amount, frequency and duration of services. The consumer must be eligible for Medicaid in order to receive services.
Companies like FreedomCare in NY are agencies that can determine Medicaid eligibility and help consumers apply for Medicaid and choose a managed long term care (MLTC) insurance plan. From there, they will manage your CDPAP application.
You can also apply on your own through Medicaid, but you should contact your county to determine your options.