Team Commonwealth

Advisory Board
Misty Chastain
Team Commonwealth Advisory Board
Director of Operations
Born and raised in Indiana, Misty graduated with a BA in Athletic Training from Anderson University. In 2004, Misty moved to Florida where she earned her MBA at Warner University. Misty was named "Preceptor of the Year" in 2010 at Ball State University and is a member of the National Athletic Training Association Honor Society.
Today, she resides in St. Petersburg and works for Pasco County Schools. In 2017, she joined Commonwealth Insurance Advantage (C.I.A.) and now serves as Director of Operations for the company's charitable unit, Team Commonwealth. Misty enjoys sports, travel and is a volunteer at local animal shelters.
Jake Yablonski
Team Commonwealth Advisory Board
96andX Agency
Jake Yablonski is the founder and president of 96andX, a public relations and advertising agency based in Philadelphia.
Jake founded the agency in 2016, and since then, he has led campaigns for corporate and consumer brands throughout the Mid-Atlantic region, including helping mid-market brands become industry leaders in terms of digital presence, building digital communications plans for some of the oldest institutions in the region, and guiding business and political figures through reputational crises. Jake's agency began working with Commonwealth in 2018.
Jake studied economics at Temple University and is a self-taught polyglot and lover of languages. He speaks English, Polish, German, Spanish, and French. He frequently travels and enjoys learning about the world.
Noel Cisneros
Team Commonwealth Advisory Board
Retired TV Journalist
During Noel's 20 years as a television reporter for NBC and ABC Television Stations in the San Francisco Bay area, she was awarded multiple Emmy Awards and a recipient of television's highest honor; The Peabody Award for community service reporting. Now retired and living in Alameda, CA, Noel remains active in local charities.
In 2017, she met several members of Commonwealth Insurance Advantage senior team at the Yellowstone Park snowmobile event raising awareness and funds for Multiple Sclerosis Association of America. She has been the inspiration and key contact at MSAA national HQ. Noel has recently joined the Team Commonwealth Advisory Board.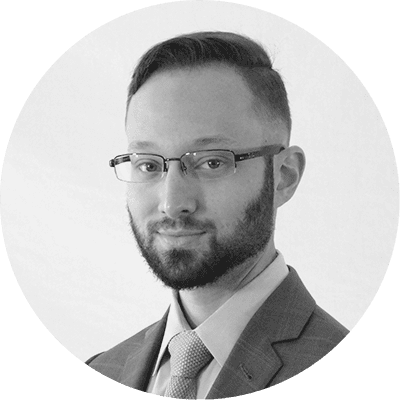 Adam Berg
Team Commonwealth Advisory Board
SOFI, Inc.
Adam graduated with a BA in Business at Pace University and earned his MBA at the Stern School of Business at NYU. Adam spent over 7 years at J.P. Morgan, serving in a series of financial analyst and capital markets positions.
In 2017, he joined Commonwealth Insurance Advantage. He was promoted to VP of Strategy & Operations at the growing insurance services operation founded in 2016. Adam was responsible for expanding strategic partnerships. Late in the first quarter of 2019, he accepted a senior position with a San Francisco based FinTech company, SoFi, Inc. He enjoys outdoor activity, fitness and music.