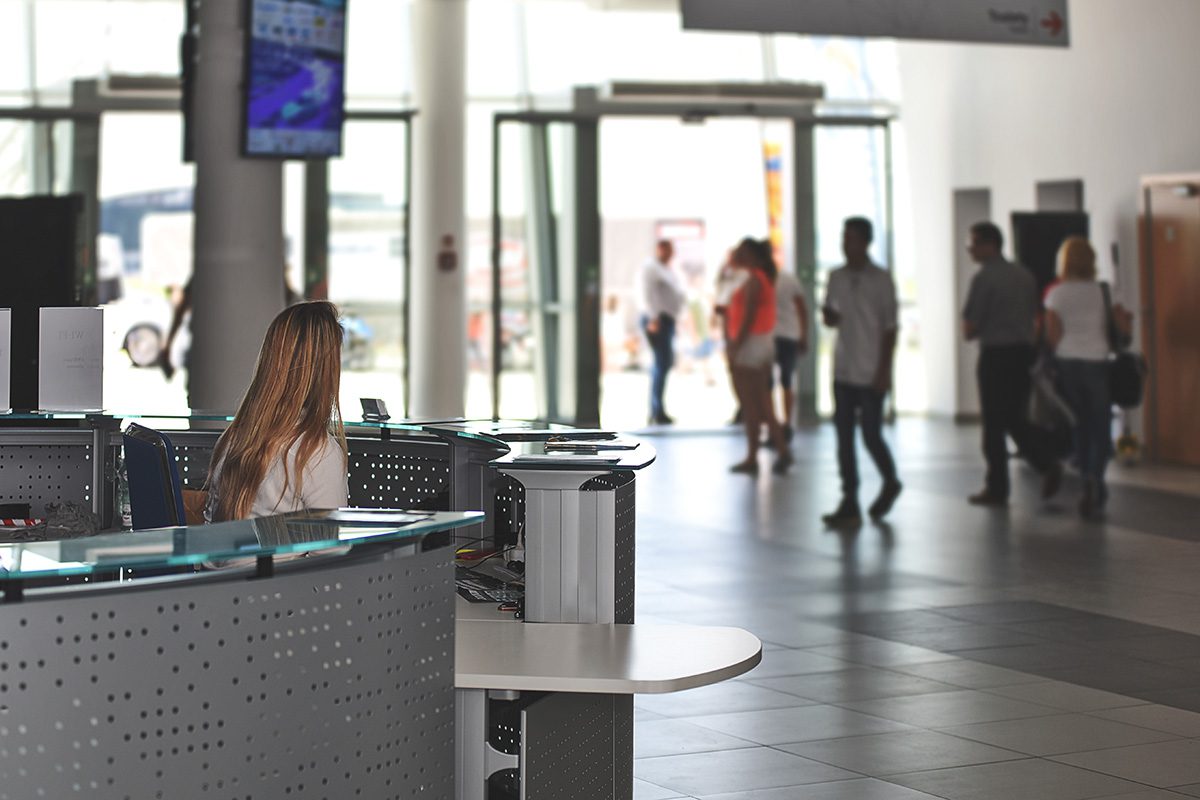 It's an employer's worst nightmare in the modern age – an active shooter in the workplace. Whether you work in the healthcare industry, higher education, or another high-risk space, you need to ensure that your team is prepared to handle the worst of circumstances.
Although workplace homicides have declined since peaking in 1994, the National Criminal Justice Reference Service (NCJRS) announced in a 2018 fact sheet that there is still cause for concern. In 2015, homicide accounted for about 9 percent of all fatal workplace injuries; however, firearm-related workplace homicides accounted for almost 85 percent of the total figure, and there were 354 workplace homicides in 2015, according to the NCJRS.
Despite the general decrease in workplace homicides, active shooter threats have become more common in the United States and can place employers in the difficult position of forcing employees to consider the possibility of a catastrophic event. As with more typical threats like fires, training can make a significant difference in both preparedness and prevention. Below, Commonwealth Insights provides three essential training tips for organizations.
1. Make sure employees are familiar with the FBI's "Run, Hide, Fight" method.
Any workplace training initiative that covers active shooter situations should include the Federal Bureau of Investigation's introductory video. The video, called "Run. Hide. Fight. – Surviving an Active Shooter Event," explains each step of response and emphasizes that personally addressing the shooter should be an absolute last resort. Be sure to view this video when developing a plan.
2. Create an Emergency Action Plan.
An Emergency Action Plan (EAP) addresses a number of threats, but the Department of Homeland Security (DHS) offers guidance to add an active shooter component to your organization's EAP. As we previously discussed on Insights, DHS recommends starting this step with their Pathway to Violence video and incorporating it into employee training. The Pathway to Violence video centers around "observable steps" leading up to an attack, defined as follows: Grievance | Violent Ideation | Research and Planning | Pre-Attack Preparation | Probing and Breaching. Next, they suggest describing reporting mechanisms in detail, including who to report information to and what acts are considered reportable.
3. Consider getting outside help.
Active Threat Solutions (A.T.S.), a new insurance program offered by Commonwealth Insurance Advantage, provides remote or on-site training, immediate hotline assistance, and additional, qualified personnel assistance if a violent incident were to occur. This new program is a third-party liability coverage for lawsuits, on-site disaster assistance, and counseling services, in
conjunction with services provided by an industry-leading crisis management solutions company.
A.T.S. is unique in today's marketplace – providing essential coverage to small and mid-sized businesses, municipal operations, education providers, and many others. To learn more about how your business can benefit from the Active Threat Solutions program, visit our website, or email us at ATS@commonwealthinsure.com.